Categories
Manufacturers
There are currently no product reviews.
Sizing
Because most the majority of customers require their vinyl graphics to fit into a particular space or area, we size our stickers as follow:-
Size is stated as Overall Length x Overall Height as shown below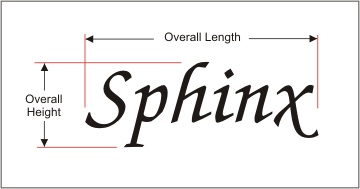 If you have any particular or custom requirements e.g. lowercase size, capital size, curved etc, please contact us. We will then be able to confirm the overall size and price of your stickers.
Important Links
Bestsellers
Who's Online
There currently are 36 guests online.